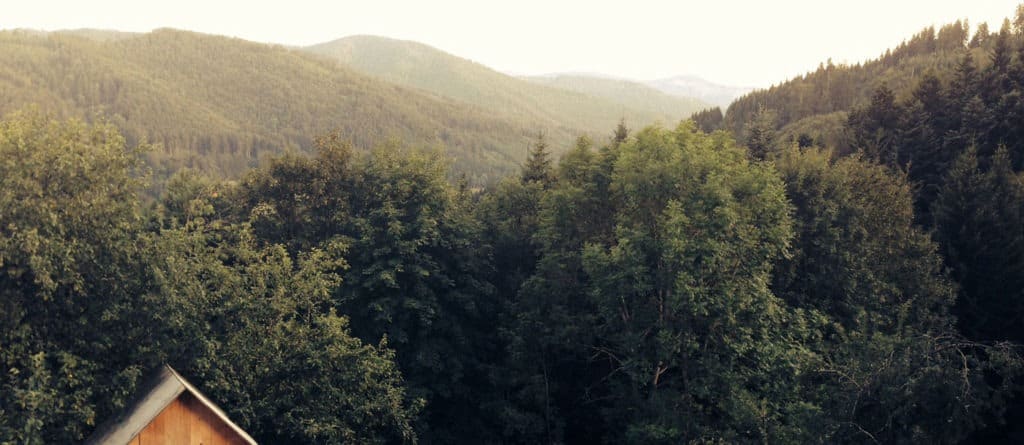 When we were looking for land we were surprised to find even smaller parcels of land had certain restrictions and guideline requirements. So I sat down and wrote down some of the things I felt were important items to look for when buying land.
What should I look for when buying rural property? There are seven things that come to mind when looking for rural property. The overall costs, water, road access, taxes, zoning restrictions, CC&R's, and building codes. Continue reading as I get into more details on each of these seven items.
Owning several acres of land in a rural or remote location is the dream of many, especially for people stuck in an urban neighborhood with very little space for a yard, and you have neighbors on three sides of your home that are just a few feet away. Owning anything from a couple of acres to ten acres can be liberating with the freedom to grow a big garden, have lots of room for the kids and pets to run around on, with no neighbors sitting on top of you. Owning a half an acre in town, such as we do, isn't the same as owning half an acre or more in a rural or remote location.
My dad was a realtor for a lot of years, and one thing he used to tell me is that land is not something that man can manufacture, there's only a limited amount of it available, so it's never a bad thing to own a little bit of it. He also warned me that as lovely as it sounds, there are hidden anomalies to be aware of when and if I were to decide on buying some acreage.
The Overall Costs of Buying a Rural Property
Considering the cost is the first thing you might want to do to ensure you're not getting yourself in over your head both monetarily and emotionally. It can also determine the land parcel size you want or think you need. Whether you're looking to have a cabin or to set up a homestead out in a remote area can sound like a dream come true. In reality, unless you've lived this way, there are some vast tradeoffs and expenses you need to consider and measure whether it's something you really can deal with or afford. Now not all of these will be necessary at first but could very quickly become viable issues in the next few years.
Here are just a few monetary considerations:
Paying for the property will most likely require having cash money. It's very difficult to get a bank to loan money one raw land. Maybe the landowner will carry a contract but I wouldn't count on it.
A place to stay. Do you currently have a trailer, tent, or some other form a shelter to stay in, while on your property?
Power needs. Unless there's power already on the property, you'll need to determine if electricity is something you'll need. If so you'll probably need something like a generator to start with, even if it's just a small one.
Security requirements. Is the piece of property in a remote enough location that anything you store there will be safe or will you need fencing and other security measurements?
Do you own a chainsaw? Maybe it's a small chainsaw you own if you're new property has a lot of trees you'll probably need to consider a larger one.
What tools do you own? There's always going to be a need for some various types of tools. Anything from pliers to axes and wrenches will become a mainstay of any property.
What about an ATV? It's something that can be useful for getting around a medium to a large piece of land. Not to mention a way to transport those needed tools from one point to another.
Need a tractor? Tractors can be a significant help on just about any size acreage but there are significant costs and upkeep owning one. From my experience so far, the cost has been well worth it as they're like having another person to help out with some of the more difficult tasks.
Utility or flatbed trailer. Eventually, there will be a need to haul something on your property — possibly something that is pullable behind a vehicle, tractor, or ATV.
Then there's the emotional aspect of living away from the busy-ness of a city or large township, having to learn to plan to have plenty of stockpile of necessary foods for your family and for any animals you might be raising. The potential loneliness on cold snowed-in days when the roads are too treacherous to get out and go anywhere for a week or two. Being away from friends and family for weeks and possibly months due to the chores of keeping your remote property or homestead in excellent working order.
Water
Is there water available? Having access to water can be critical depending on what you're planning on doing with the property you want to purchase. Is there a pond, lake, river or creek on or flowing through your property? If not, check with the local well drilling company to find out if any wells have been drilled in and around any property you're looking at seriously.
We have a creek that flows across one corner of our property, but unfortunately, it dries up from late June until as late as October when we receive our first precipitation since it's a creek that heavily depends on runoff from rain and eventually snow. So in our case, I had talked and asked questions about water on properties around us. Our neighbor happens to have an artesian well, so we're hoping that when we finally do drill that we too will hit that same source of water.
Road Access
If you're looking to be remote and completely off-grid, then there's a good chance that you'll be many miles from anywhere including county or state roads. And if you are by chance off a county or state road how far back off the roadway are you? Keep in mind that for every landowner's land that you have to cross is a chance of becoming isolated from your property if you don't have signed right of way or easement paperwork. If there's just a handshake agreement with a neighbor and that neighbor sells their property to a new owner, that handshake may not have any value to it.
Depending on your local county ordinances and fire codes there could be restrictions on the size and access points for fire and other emergency vehicles.
Another consideration when looking at road access is in the winter who will be responsible for keeping the road opened when there are snowstorms if you are in a snow-prone area.
Our property is off a county road with two-lifetime easement agreements that cover almost an eighth of a mile, and that's to get to the corner of our property where we will have another quarter mile of road to maintain access.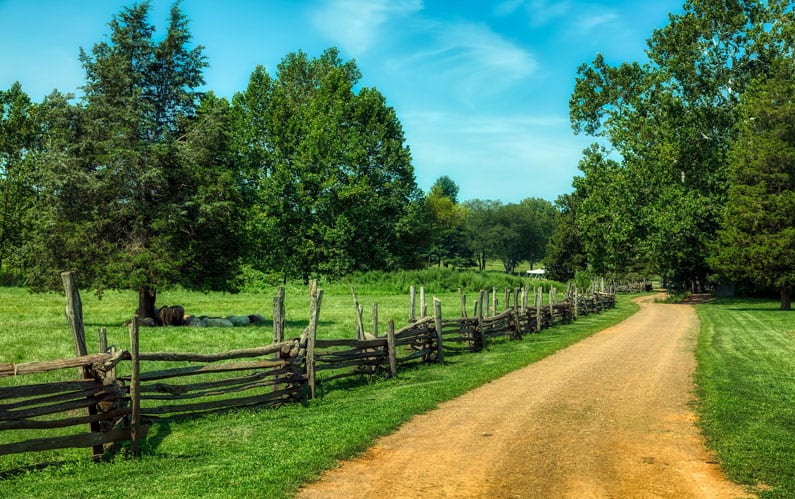 Taxes
Property tax is one of those items that sometimes gets overlooked. What will be your tax bill annually for the property you're looking to buy? Call the county assessor to find out what's current tax charges. In some states, if you own a particular size of property with trees, you can often get a substantial tax break through deferrals or exemptions by adequately managing your forest. While in other states you can get the same sort of tax breaks on a property used as a farm or ranch. Check the local county and state requirements to learn about all their qualifications.
We purchased property that happens to qualify for tax deferral as long as I submitted a forest management plan and follow it. In the process of writing this plan, I learned a lot about my property such as types of trees, soil, underbrush, wildlife, along with the do's and don'ts of cutting trees and fire prevention.
Zoning Restrictions
Believe it or not, there are restrictions on even privately held property placed by local county and state entities. Just as an example we were looking at some property in our home state that restricted anyone from building a permanent home on it. Then many other properties looked exciting but were for recreational use only, what the, are you kidding me, was my first reaction. Then there was one property that would allow you to build on it but just in a tiny area on the back part of the land with no road access. If you wanted to gain access to that area, it appeared as though you'd have to work something out with your neighbors because no development was allowed except for that small designated portion of the property. Check the local zoning department before making that final purchase, never depend on just the work of the realtor or the current property owner. Be diligent and do your homework and research everything you can about the property.
Covenants, Conditions, and Restrictions (CC&R)
These are a set of rules on how property is used within a governing body. Typically this is found mostly in newer subdivisions and general suburbs but not always. I've seen where there are parcels of 5 plus acres that have CC&Rs placed on them because they're part of a housing community. For some people that might be okay, but if you do decide to buy this type of land make sure you read the bylaws thoroughly because there might be stipulations that could make it difficult to live the off-grid or homestead lifestyle you're seeking.
Building Codes
If you plan on building on your future property, this is an area you do not want to ignore. Most state and county planning and zoning ordinances today get published on websites ran by their respective county and state entity.
Hopefully, this information will help you in finding that perfect piece of land that you and your family will enjoy for many years.
Thank you for reading this article. Now, have fun as you find your piece of the American dream.